Use Mind Maps to Achieve Your Goals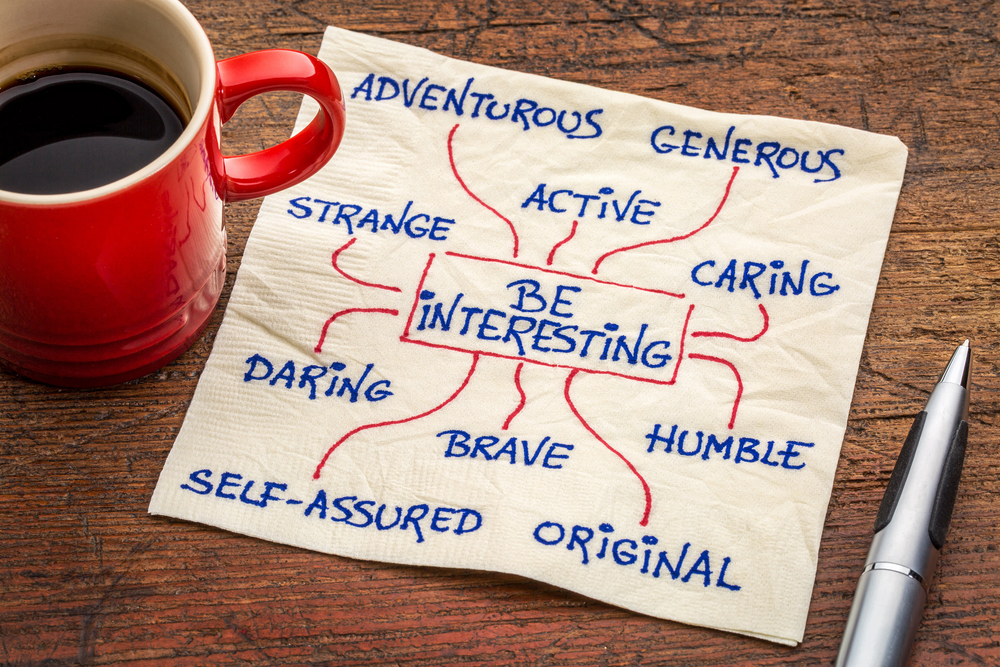 Why is it that the beginning of the year always feels electrical with the excitement of *this year* being the one where you achieve all of your most important goals? Like most people, starting on New Year's, I spend time thinking about my goals, write many of them down, and start taking action. While I am happy with the progress I've made in the past, I've had the feeling that many of my goals seem to lose momentum after a few months. Starting a couple months ago I began researching how I could effectively be reminded about my goals on a daily basis, but not be overwhelmed by tons of information or underwhelmed by boring goals written on a piece of paper.

My research has paid off. I've leveraged my interest in information visualization, organization, and
mind maps
to create a unique approach to goal setting, and I want to share this technique with you. The entire process of getting your goals into the mind map takes 4 steps:
Overview
Step 1 – Find Your Purpose and Passion
Step 2 – Create Your Vision
Step 3 – Download the Mind Map Template and Install Mind Mapping Software
Step 4 – Write Down Your Goals
Overview
The mind map template I've created serves two purposes:
1. Give a quick overview – All of your goals can be easily printed and viewed on a single 8 1/2 X 11 piece of paper. Goals are organized by a particular area of your life (Physical, Financial, Relationship) and allows you to be reminded to keep a healthy balance. And, all goals have visual markers to show their priority in relationship to each other.
2. Save detailed information – Since the mind map will also be saved on your computer, you can add much greater detail than the printed version. This detail includes specific information for how you will achieve your goal (who, what, when, where, and why). And, also allows you to write down your longer-term goals, and even keep a personal journal.
The Internet and Blogosphere is literally filled with thousands of e-books, articles, blogs, and websites with tons of information on how to set goals. I'm not going to try to reinvent the wheel for this article, so I'm just going to give some pointers to some of the more useful resources I've found. OK, so let's get started.
Step 1 – Find Your Purpose and Passion
Many people (my past self included) usually start setting their goals, and don't spend a lot of time figuring out who they are, and if these are the things they really want. It's like the analogy of making progress climbing the ladder, but only finding out that your ladder was up against the wrong wall the whole time. The point of finding your purpose is to locate the one thing that your absolutely passionate about in life, and then realign all of your activities and goals to that purpose. Here are some great links:
Steve Pavlina – How to discover your life purpose in about 20 minutes
Curt Rosengren (Passion Catalyst) – The Occupational Adventure Guide
Personal Development Ideas blog – Discover Your True Self
Step 2 – Create Your Vision
Once you've uncovered your true purpose and passion, you should be feeling a lot clearer about the direction you want to take. Let's take it one step further and create your vision. You're vision is the long-term plan for what you *really* want in your life. Visualization is key, and there are some fantastic techniques you can use.
– Visualization
Instigator Blog – Achieve Your Goals With 3 Types of Visualization
– Written Vision Statements
Radical Mutual-Improvement – Write your ideal scene
– Vision Collages (Treasure Map)
Curt Rosengren (Passion Catalyst) – Treasure map
– Video Vision Statements
I've started blogging about this recently. Malcolm Cohan has created a fabulous way to make your own video vision statement. I'd highly recommend this!
Malcolm Cohan's Website
Eric Blue – Vision Statement: The Power of Goal Visualization
Eric Blue – My Personal Vision Statement
Step 3 – Download the Mind Map Template and Install Mind Mapping Software
I used MindManager to create the mind map template, however I can recommend some other (and free) mind map applications.
Mindjet MindManager 6 (Free 5-day Trial/Commercial)
FreeMind (Free/Open Source)
ConceptDraw MindMap (Free 30-day Trial/Commercial)
IMindMap (Free 30-day Trial/Commercial)
Now you're ready to download the goal mind map template:
Online Preview

Online Preview Using MindMap Viewer (flash)
Downloads
[Right-click and select Save Link As]

Goals Mind Map Template (.mmap)
(63KB, Mindjet MindManager format)

FreeMind (.mm)
(24KB, MM format)

Goals Mind Map Template (.xml)
(246KB, XML format – can be imported to other programs)
Screenshots


Step 4 – Write Down Your Goals
OK, this is it, the moment you've been waiting for! Fire up your mind mapping software, and load the template you just downloaded. To make your goal mind map most effective, I'd recommend setting a few guidelines when settings goals:
1. Balance in your life is important. I've created 8 major areas for categorizing your goals, ordered from right-left: (1) Physical/Health, (2) Career, (3) Contribution, (4) Finances, (5) Rest/Play/Hobbies, (6) Relationships, (7) Mental/Emotional, (8) Spiritual. These are not set in stone, so feel free to rename or modify these categories.
2. Try not to have more than 5 goals per each area.
3. S.M.A.R.T. (Specific, Measurable, Achievable, Realistic, Time-Based) guidelines should be followed
*Who: Who is involved?
*What: What do I want to accomplish?
*When: Establish a time frame.
*Where: Identify a location.
*Why: Specific reasons, purpose or benefits of accomplishing the goal.
4. Assign each goal a priority within each respective area.
1 = Most Important: Critical!
2 = Desired
3 = Nice to Have
5. Focus is on short-term goals, but long-term goals are listed to keep perspective. Write down 3 year, 5 year, and lifetime goals.
6. Emphasize between 1-3 Top goals for the year. These take precedence over all others.
(Visited 35,932 times, 1 visits today)