Spiral Dynamics Mind Map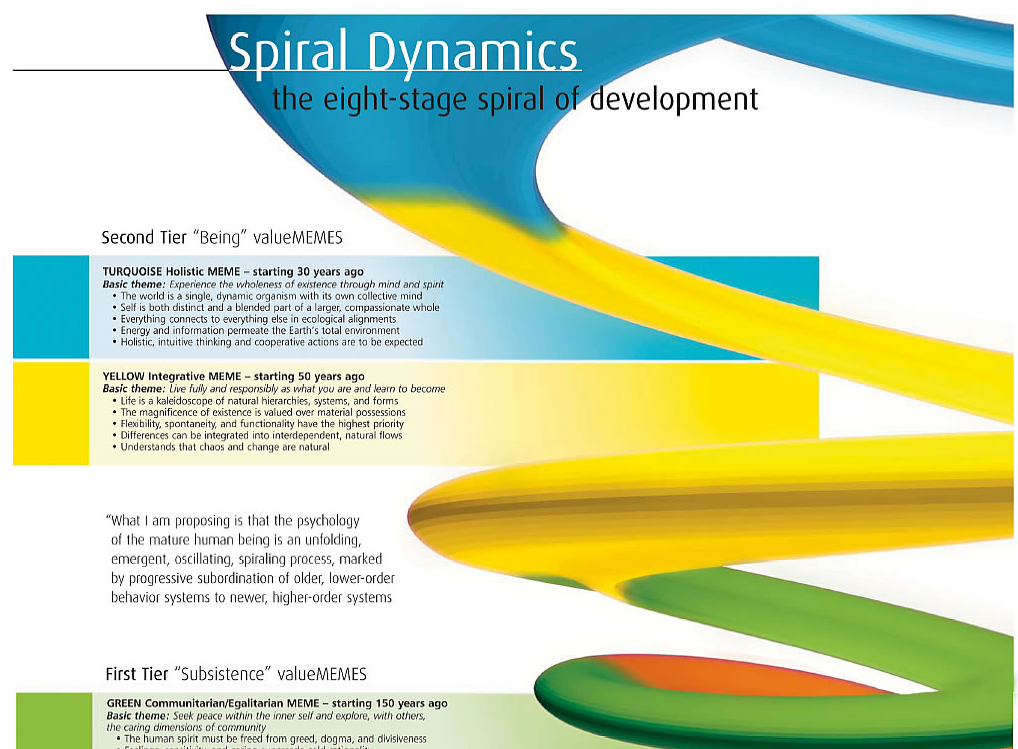 Today I officially started kicking off my research into Spiral Dynamics. I've had some superficial knowledge of the subject due to my exposure to a number of books on Integral philosophy. I recently came across the original book on Spiral Dynamics by Beck and Cowan and thought this would be a good place to start.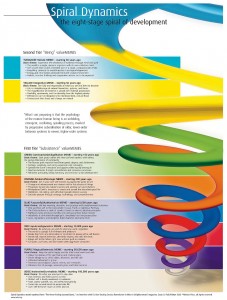 I also remembered seeing a link to a mindmap on Spiral Dynamics a couple years ago and decided to hunt it down before I immersed myself too far into the book. I found the original link via a Google search, but unfortunately discovered that the original site is no longer up (http://www.integralsingularity.com/freemindbrowser.html). Thanks to the WayBackMachine (archive.org) I was able to salvage the map. I was going to upload and view through my
Mind Map Viewer
, however FreeMind's flash viewer was having problems rendering it (possibly due to the size?).
At any rate, I figured I would salvage this great bit of research and host somewhere so others could benefit (full credit goes to the original author). I've uploaded the map to my site(SWF/Flash format from MindManager), and provided some links to the map in other formats (FreeMind,Mind Manager,PDF, and HTML outline).
Mind Map
Outline
Other Links
FreeMind Map
MindManager Map
PDF Version
(Visited 33,363 times, 1 visits today)