The MasterMind Matrix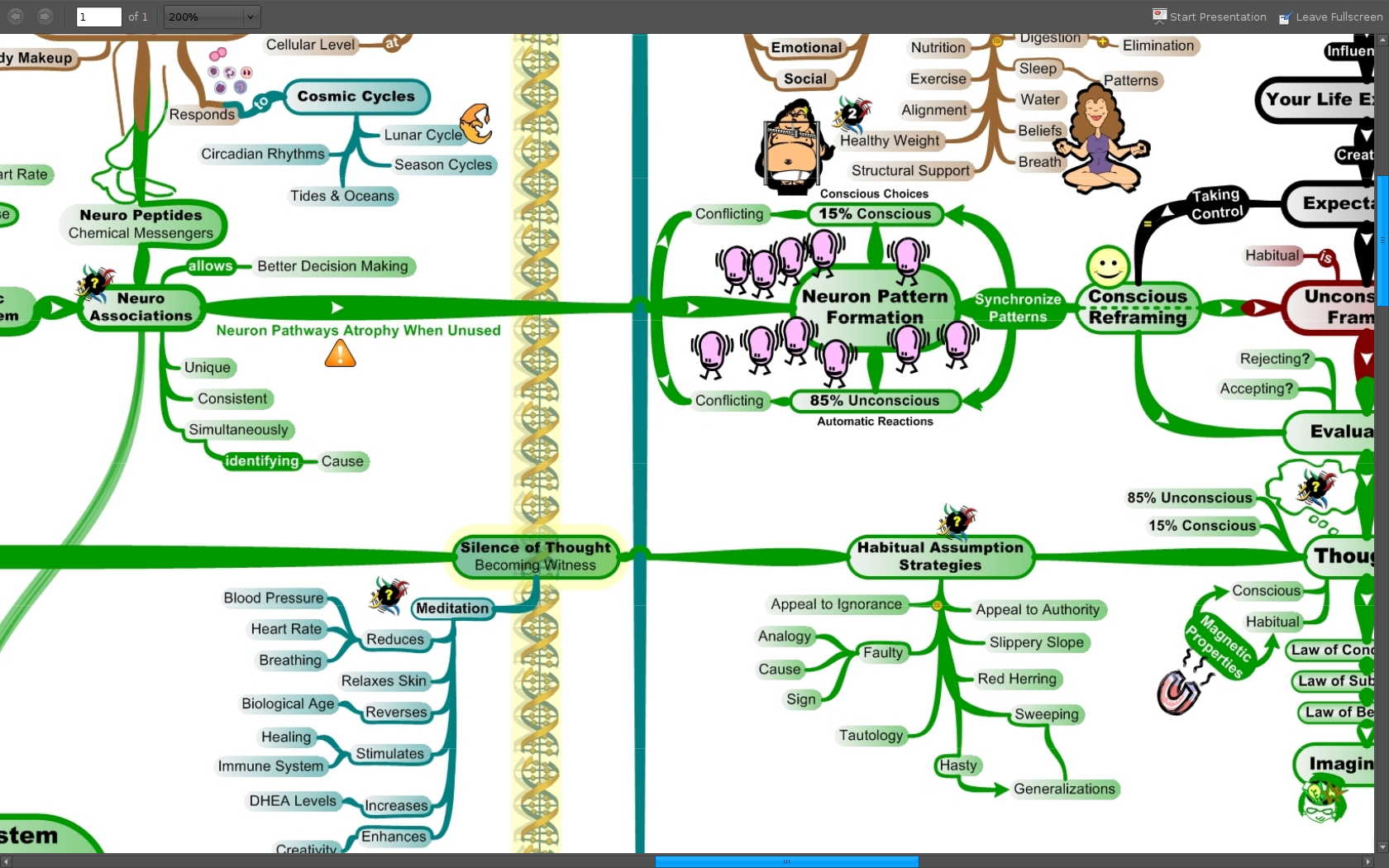 I've been meaning to blog about this for some time, and thought that now is a good time to share.  A few months ago I came across an amazing mindmap at the IQ Matrix called the MasterMind Matrix.  This has to be one of the largest / most intriguing / informative / unique mindmaps that I've come across.
"Imagine taking a unique journey through the depths of your mind and stepping into a world of limitless possibilities where every one of your thoughts, habits, behaviors, beliefs, decisions and actions are revealed to you in vivid detail. Within this scenario "causes" are identified and "effects" are measured, effectively unlocking the hidden patterns that are continuously re-creating your life experience on a daily basis."
What is the MasterMind Matrix?
"In the simplest terms, the MasterMind Matrix Chart presents you with a visual Concept Map of Your Personality. It progressively unlocks and expands your understanding of your current patterns of behavior, while helping you develop new habits that can guide your life in the direction of your choosing."
You can download the free version of the map, or read about it in depth and buy the premium version ($50USD).
(Visited 1,928 times, 1 visits today)