Mind Maps as Personal Dashboards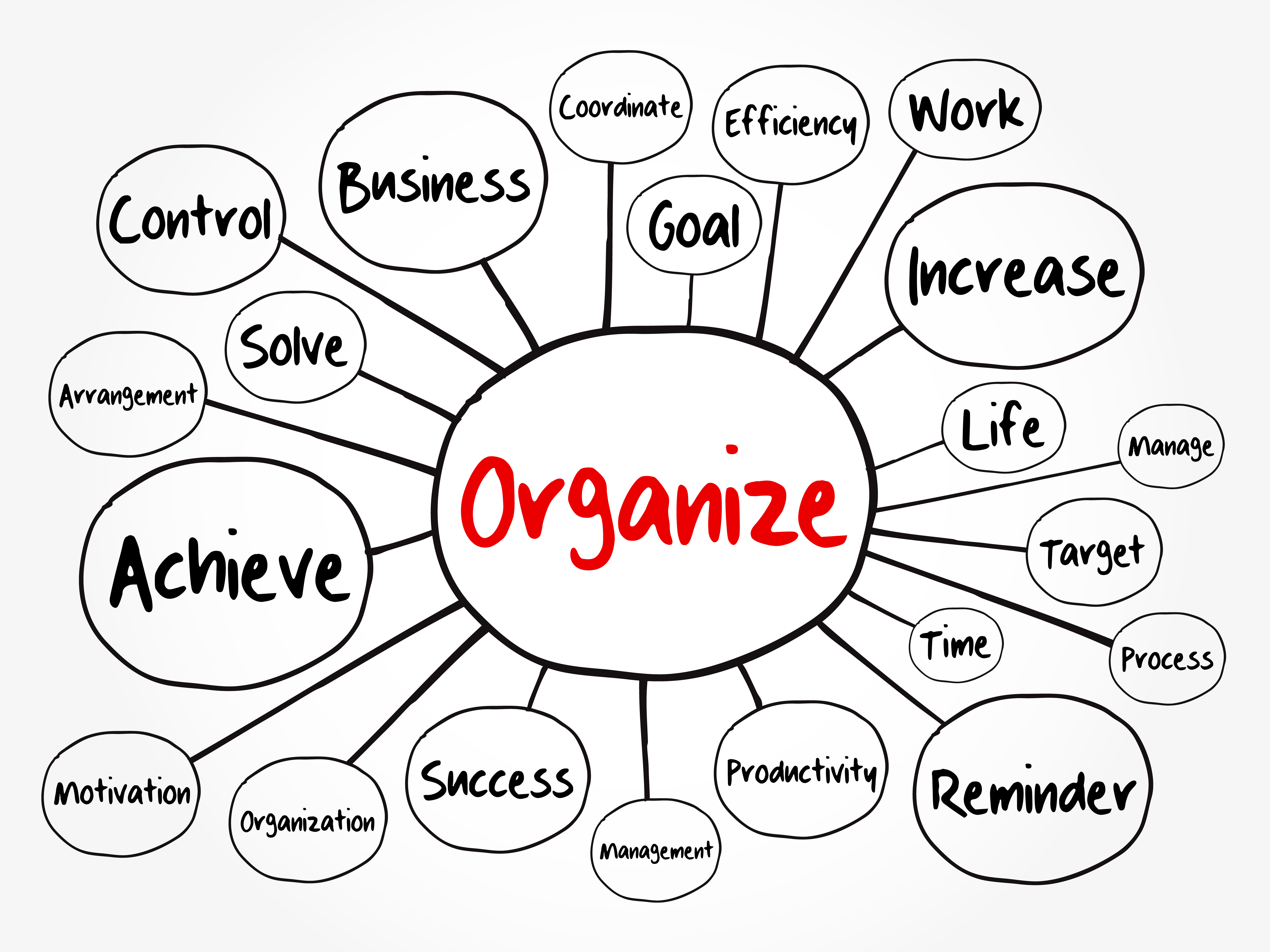 Up until now, I've used mind maps for a variety of things: brainstorming, study aid, goal setting, note taking, and product research. Recently, I've been exploring the idea of using mind maps to help consolidate all of my information related to time management, task management, and knowledge management into a single place… a personal mind map dashboard. I'm not sure if I'm ready to move 100% to mind maps, but there are some compelling systems out there and I'd like to share some of these findings. But first, I'd like to give some background.

Background
Earlier this year, I posted an article on Using Mind Maps to Achieve Your Goals. I've been using mind maps for a few years now, but this was my first attempt at creating a single consolidated place to track my goals. So far this mind map has proven to be very useful, and I feel that I've been much more focused as a result.
This map gives a 10,000 – 30,000 foot view of the things I want to accomplish, and an overall roadmap for the major areas in my life. Although It is wise to have a degree of detail for each goal (Using S.M.A.R.T Goals (Specific, Measurable, Achievable, Realistic, Time-Based), the goal mind map doesn't lay out a highly detailed action plan for setting your goals in motion. Defining and writing down your goals is one major step. However, it takes a degree of knowledge, motivation and discipline to layout the detailed tasks and come up with a productive action plan.
What are the major milestones involved in the goal? What tasks are associated with these milestone?
What are the priorities of the tasks with respect to each other?
When and how do I block off time on my calendar to focus on specific goals?
Where and how do I track my research, knowledge, and notes related to my progress?
Getting From 30,000 To Ground Level
"If you have built castles in the air, your work need not be lost. Now put foundations under them."
— Henry David Thoreau
My tricks and tools have changed over time, but as of today I've discovered a suite of utilities that have helped me be as productive as possible. These tools have helped translate my high-level goals into actionable tasks.
Time Management
One major factor over the last couple years has been Getting Things Done. I've found GTD to offer a very productive workflow and process for keeping track of the things I have to do, and for maintaining a high degree of mental clarity. For time and task management, I've used a fantastic product called My Life Organized. MLO is by far one of the best time management applications out there, and the fact that it is tailored to the Getting Things Done paradigm is a huge benefit.
Knowledge Management
Most goals involve getting from point A to point B. This journey includes personal growth, learning new skills, dealing with change, self reflection, and *tons* of reading. What skills do I need? What areas do I need to research? Who do I need to model? Where can I get my information (books, magazines, CD/DVD, blogs, etc.)? I've researched and tried dozens of knowledge management applications. These ranged from simple outliners to full-blown semantic frameworks (See Tools for Organizing Thoughts).
The best combination I've discovered is using del.icio.us for collecting interesting URLs, ScrapBook for quickly saving snapshots or snippets of pages, and DevonThink as a sophisticated digital repository.
Mind Maps
Mind Maps have been the tool of choice for consolidating knowledge for certain projects (raw information like links, PDF, and text), and summarizing books (using the MMOST technique). I consider my knowledge management tools the source data, and mind maps the aggregation and summary. I've learned that the whole process of creating the mindmap helps with comprehension and recall.
The Solution?

As you can see I've listed a handful of tools to help organize all of my "information" (goals, tasks, knowledge, notes, etc). The real challenge I've discovered is that I'm lacking a centralized view of everything I have going on. Yes, I do have a workflow that I follow and it works fairly well. But, it can be painful jumping between these different systems (goal map -> task list -> bookmarks -> reading list -> PDF/Text repository search). I plan on exploring how I can start incorporating a dashboard into my workflow, and am eager to see how I can help bridge the gap between my traditional mindmaps, knowledge management tools, and time management application. I certainly plan on posting the progress of my research.
Here are a few resources I've discovered that help you create a personal dashboard:
The Mind Map Life Framework of your Dreams (Kyle McFarlin – The Visual Strategist)

Kyle has put together a fabulous set of mind map templates to help you manage your personal and professional realms of life.
Managing Your Life with a Dashboard Map (Chuck Frey – The Mind Mapping Software Weblog)
Personal Productivity Dashboard (Mindjet Map Gallery)
(Visited 5,119 times, 1 visits today)