Home » Music
Music Déjà Vu – The Clearing At The Water's Edge
Did you ever get the feeling that you've heard a particular song before? I had that feeling today. The 2 songs in particular are The Clearing from the Sonicaid Concentration CD, and At The Water's Edge from Bob Holroyd's latest CD Without Within.
The Sonicaid Concentration CD is composed by David Bradstreet and John Herberman.
These 2 tracks have very different musical styles, but the first 15 seconds of each song sounds remarkably similar. Both albums came out around 2003, so I'm not sure if there was some sort of collaboration, sampling, or if this is just a coincidence. You can listen and see for yourself. I have a sample of the first 15 seconds, and visual output of the tracks using the latest product from Adobe, called Soundbooth.
At The Water's Edge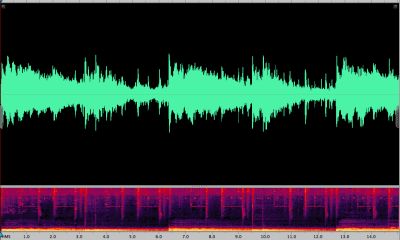 The Clearing