Kicking iTunes to the Curb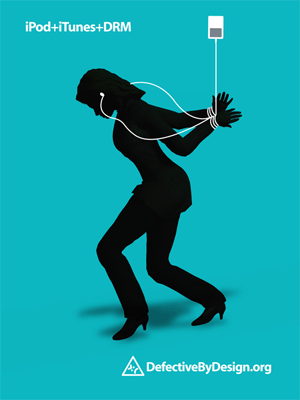 I've had a love/hate relationship with iTunes over the years and I'm happy to say that I'm finally moving on.  The major pain point I'm experiencing right now is with sync times.  I came to the realization that I've actually stopped listening to most of my music due to the simple fact that it takes forever to sync (my current device is an iPhone 4).  I decided to take my music collection to the next level and found a couple great programs to help out.  My goals?
Find an alternative to iTunes that let's me access ALL of my music on the go with a low barrier to syncing/listening
Cleanup my music collection (meta tags, filenames, etc.) since my iTunes use (abuse) has left many songs forgotten and neglected
Free my Music… while I'm in the mood to completely ditch iTunes I might as well get rid of all my DRM-protected music.  I'm doing this for both philosophical and practical reasons.
SubSonic (http://www.subsonic.org/)
Subsonic is an open source music (free) java-based streaming server for Windows, Mac, and Linux.  Right of the bat, I have to say it's one of the most impressive open source apps I've come across.  I had it setup on Ubuntu in < 5 minutes and it works flawlessly!  Subsonic provides a web interface so you can access and listen to your music from anywhere.  I have it hosted on my own personal server and have tested it seamlessly over both 3G and Wi-Fi. The great thing about this product is there are applications for iPhone, Android and Windows 7 that let you stream music to your phone.  The app I chose for iPhone was iSub Music Streamer.  It cost $5 USD, but is probably the best money I've spent in the app store.  Things I really like?
Transcoding – Even if you don't have all .MP3s on your server, Subsonic can convert and stream other types on the fly (like AAC, AIF, M4A).  You can also customize audio bitrate based on bandwith usage (Wi-Fi or 3G), but by default I don't limit.
Caching – Once you've played the song it will be cached.  You can also queue or cache songs ahead of time and force the app into offline mode.
Playlists – You can create both server-side and client side playlists.  This makes it really easy to share with multiple devices (iPhone(s), iPad, PC, media center, etc.)
Podcasts – This feature completely eliminates the need for Iphone.  Plug in an RSS Podcast URL and Subsonic will download your podcast .MP3s and keep them updated on demand.
A viable alternative to iTunes?  You bet!  No sync times and music is available from anywhere.  I'm rediscovering my music collection all over again and listening to music I haven't really bothered with in years.
Jaikoz Audio Tagger (http://www.jthink.net/jaikoz/)
Years ago I used a very good Windows program called MP3Tag to cleanup my music collection.  This program would let you bulk-edit the MP3 ID3 tags (Artist, Album, Track, Year, etc.) and rename files.  This program still works well but I found an even better alternative.  Jaikoz (20GBP-~$33USD) is another amazingly slick app. It does everything that MP3 tag does plus more:
Integration with online metadata sites like MusicBrainz and Discogs to automatically identify files
Acoustic fingerprinting using Amplified.  If you have a file with no identifiable information in the filename or metadata Amplified will most likely find it (think Shazam or SoundHound)
Adds album cover art and lyrics
A few years ago I blogged about an incident where my first iPod Video music db became corrupt and I lost information on about 500+ songs (meta data was non-existant in most of them and files were renamed to something like QD3K33.mp3).  Unbelievably Jaikoz was able to recover about 95+% of the files and even added album cover art and lyrics!
Noteburner (http://www.noteburner.com/)
Since Rhapsody and Amazon started offering .MP3 downloads all of my online music purchases have been through them.  However, I still have (had) hundreds of DRM-protected songs that I purchased through iTunes and Rhapsody.  Back in 2008 I went through some pain to burn the Rhapsody purchases to CD and then rip them again back to .MP3.  This time around I wanted to find a way to make it easier.  I've used virtual CDRW software in the past like CDBurnerXP and it worked well.  Noteburner, a worthly alternative ($39.95), offers many of the features of CDBurnerXP but also burns to CD and converts to MP3 in a single-step process!  Simply install, select as your preferred CD-RW drive for burning and burn the playlist.  Noteburner will automatically create the virtual CD, read the CD-TEXT provided by itunes, and create the .MP3 file.  Once you have all your converted files, simply load them into Jaikoz and get the full range of meta tags including album cover art and lyrics.
My total cost for this little project was less than $75 and I couldn't be happier.  I now have a clean music collection that I can access from anywhere in the world, and don't have to feel the iTunes pain ever again.  C-ya!!
(Visited 922 times, 1 visits today)