Example Document Browser Code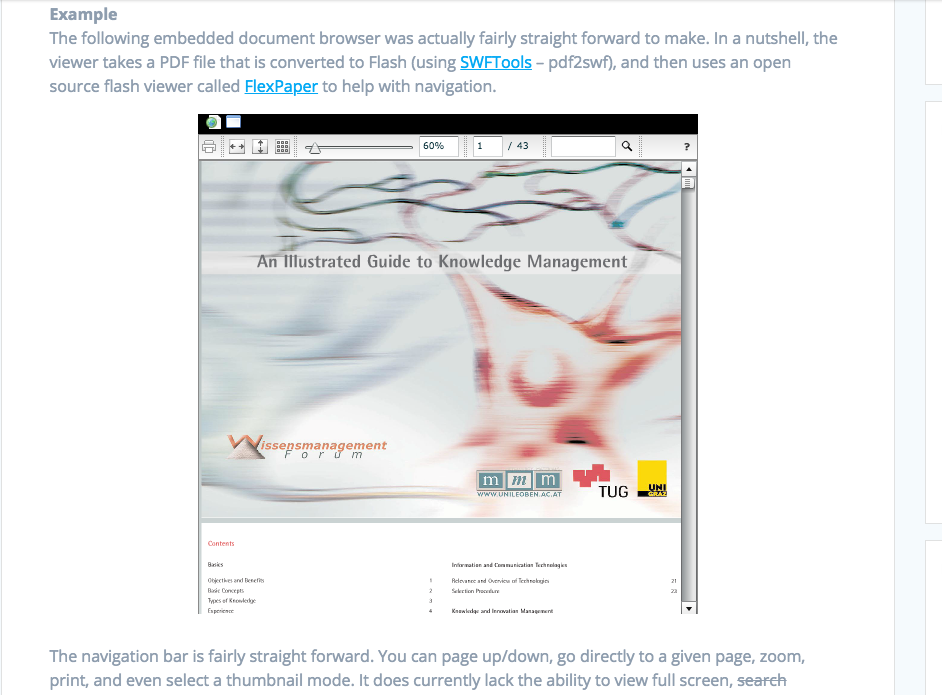 Since I posted my article last month on How To Create Your Own Personal Document Viewer, I've had a few inquiries on how people could have a similar setup themselves. I thought it might be helpful to .zip up the docbrowser project and show some of the code that does the conversions using the utilities I illustrated in the article. Disclaimer: This code is by no means my finest work (it was hacked together on a Sat. afternoon), but it gets the job done. At a high-level the code is very simple:
Determine the doc extension and perform the appropriate conversion (.doc.pdf.xls) or redirect using an external app (mindmapviewer or Google books)
Assign conversion commands to be executed for each doc type
Before doc display, lookup converted doc in cache to speed up render time (use MD5 hash on the title)
I've created a .zip file(4.1MB) of the entire Doc Browser sample code. It contains the simple .CGI Conversion script, along with jQueryFileTree for rendering the doc tree, FlexPaper, and some sample documents.
(Visited 9,753 times, 1 visits today)