Timeline of Major Trends and Events (Social, Technological, Economic & Political)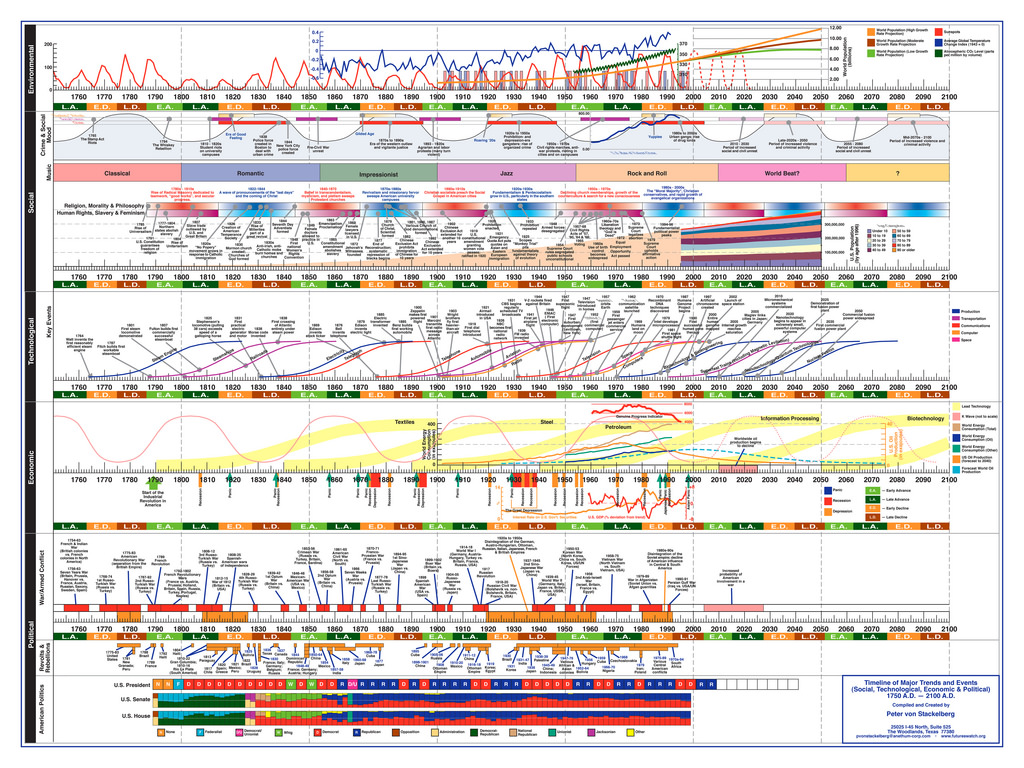 I found a unique and visually stunning infographic on FlickR today:
Timeline of Major Trends and Events (Social, Technological, Economic & Political)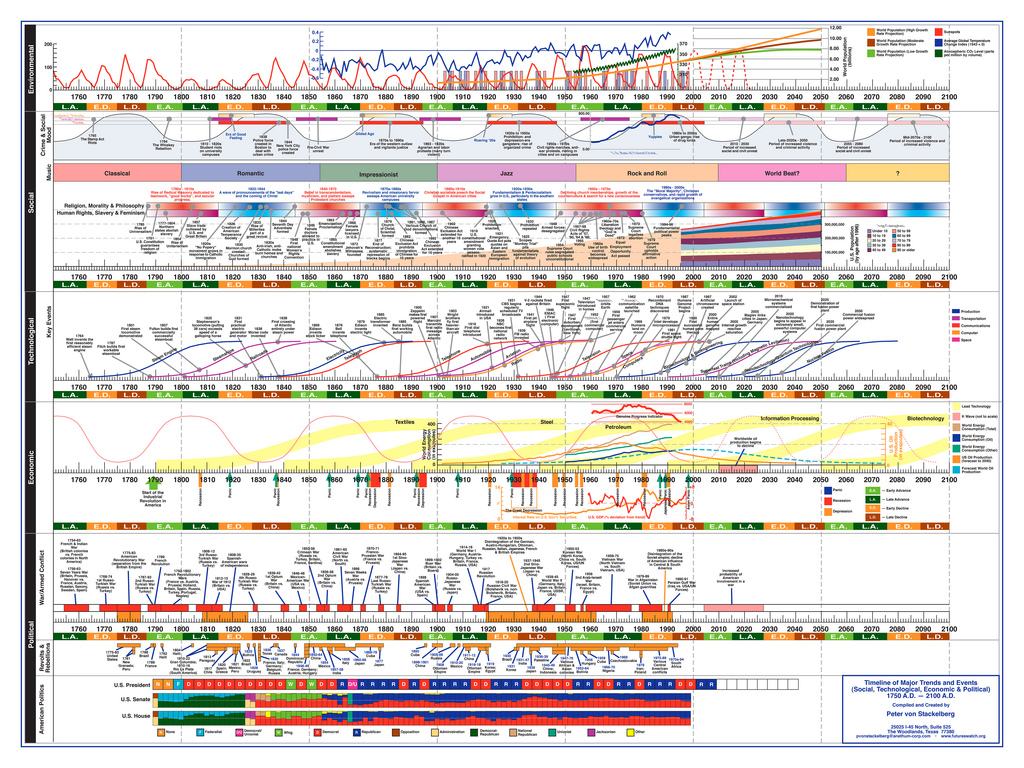 Peter von Stackelberg designed this complex timeline of social, technological, economic and political events and trends from 1750 to 2100. Each time series shows graphs, events and categories on a common scale. Peter says:
"The purpose of the timeline is to provide a visual tool for looking at events across a relatively long period of time and identify patterns and interrelationships involving a broad range of factors. Identification of patterns is particularly important when attempting to look at the future of complex social, technological, economic, and other systems."
This graphic, and a number of others, can also be found on the Gallery of Data Visualization – Timelines site. Also, thanks to Stephen Lark (author of IntegralDiagrams.info) for uploading a high-res photo to Zoomorama. For some other great links see the comment below.
(Visited 29,845 times, 1 visits today)