How to Create Stunning 3D Timelines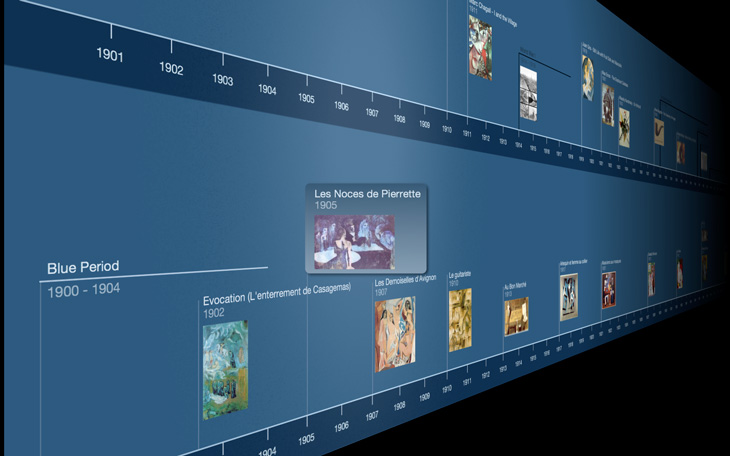 I have to admit, when I first came across this software last week I was instantly impressed.  I've had a fascination with software that allow you to visualize and comprehend information in different and exciting ways.  Bee Docs Timeline, an application for Mac OS X (sorry Windows and Linux fans), is a great example of how to create and present smooth, professional looking timelines in a relatively easy fashion.
Here's a brief summary of their product:
"Bee Docs Timeline is software for Mac OS X that makes it easy for you to present historical events in a way that reveals connections and clarifies relationships.
Make timeline charts of world history, family trees, fictional events or business deadlines. Timelines can help you understand and present history with new perspective!"
This application has a number of features, the most compelling being the ability to view the timeline in 3D, and even save it as a movie (Quicktime).  Not only can you create and import traditional timeline data, but you can also import from iPhoto, iTunes, and RSS feeds.  For illustration purposes, I created a 3D timeline video of my blog posts for the last few months (albeit less frequent posts than normal thanks to Twitter).
(Visited 6,041 times, 1 visits today)